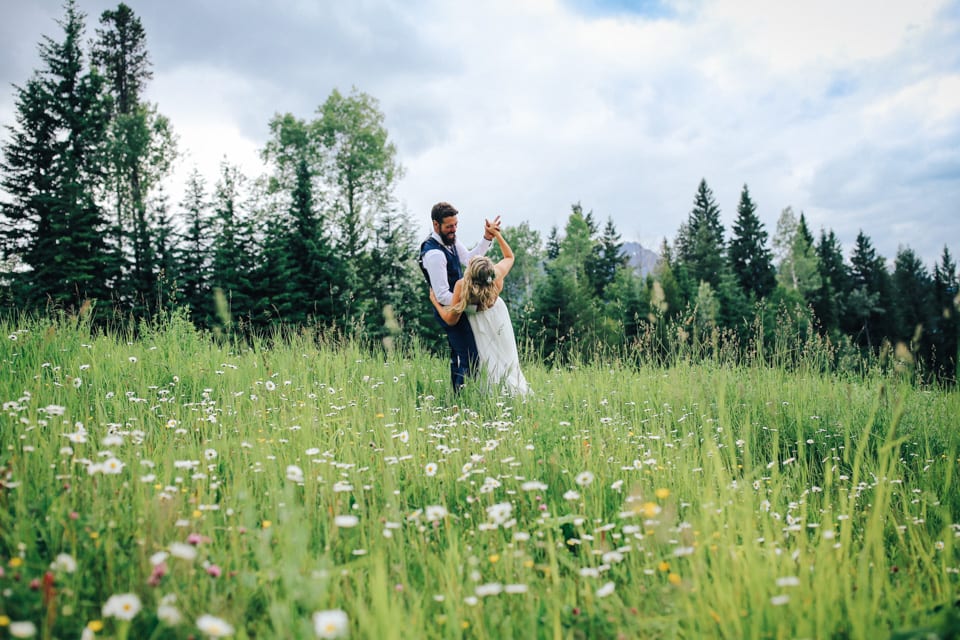 Fiona + Pat Hillside Lodge Wedding in Golden BC
Every wedding is uniquely beautiful in its own way. Fiona and Pat met through their mutual friends. After many years being in relationship, they finally got married in Beautiful Hillside Lodge located in Golden BC. The ceremony is in outdoor setting, surrounded by Rocky Mountains and forests. Blaeberry river is just down the hill. The reception took place in the barn where every guest had unforgettable fun time that night!
Q: What are your favourite memories from your wedding?
A: Sharing our day with friends and family, all the wonderful laughter and love between everyone, and of course making it official!
Q: Why did you choose Hillside Lodge and Chalets for your wedding?
A: Many reasons. Love the small town comraderie of Golden and the spirit of the people who live in Golden. Love the surrounding areas, the mountains, the trails, the river. And specifically loved the beauty of the location and the ability to make our wedding exactly what we wanted it to be. Plus Stef and Mark are so wonderful and nice!
Hair and MUA: Kim & Britt from Top Knot Brides
Bride's Dress: Truvelle Bridal
Wedding Venue: Hillside Lodge and Chalets